---
Plastic Packaging Hot Stamping Foil
Hot stamping foil for plastic packaging has high chemical resistance and good adhesion to various plastic materials so the trademark or logo of the products won't come off. Suitable for industries such as cosmetics product packaging materials, household appliances and so forth.
Using polyester film (PET) as substrate and process through vacuum metallizing and coating, technology we could customize hot stamping foil for plastic packaging based on actual needs. Good release force allows top layer, aluminum layer, and adhesive layer, to be perfectly transferred to the surface of stamped objects. It is suitable for high speed hot stamping and applies to products with relatively small size. Ginkgo provides the most professional advices according to the various type of plastic materials, foils, and films, brings the eye-catching packaging to your products. Our products have passed strict certifications and verifications process of En71-3, CP65, REACH, RoHS, and SGS. We conduct all-round inspections to ensure safety of your products in the market.
Features
Excellent adhesion property.
Alcohol-resistant.
Adaptable to various processing. Available for printing afterward and overlapping stamping.
Specification
Types of Suitable Material: PE, PP, PVC, ABS, AS, PBT, PC, PETG, PS, PMMA, Mixed plastics, etc.
Colors: Gloss / Matte metallic color and so forth.
Hot Stamping Temperature: 140°C - 300°C
Standard Size 640mm x 120M, or customized specification per client's needs.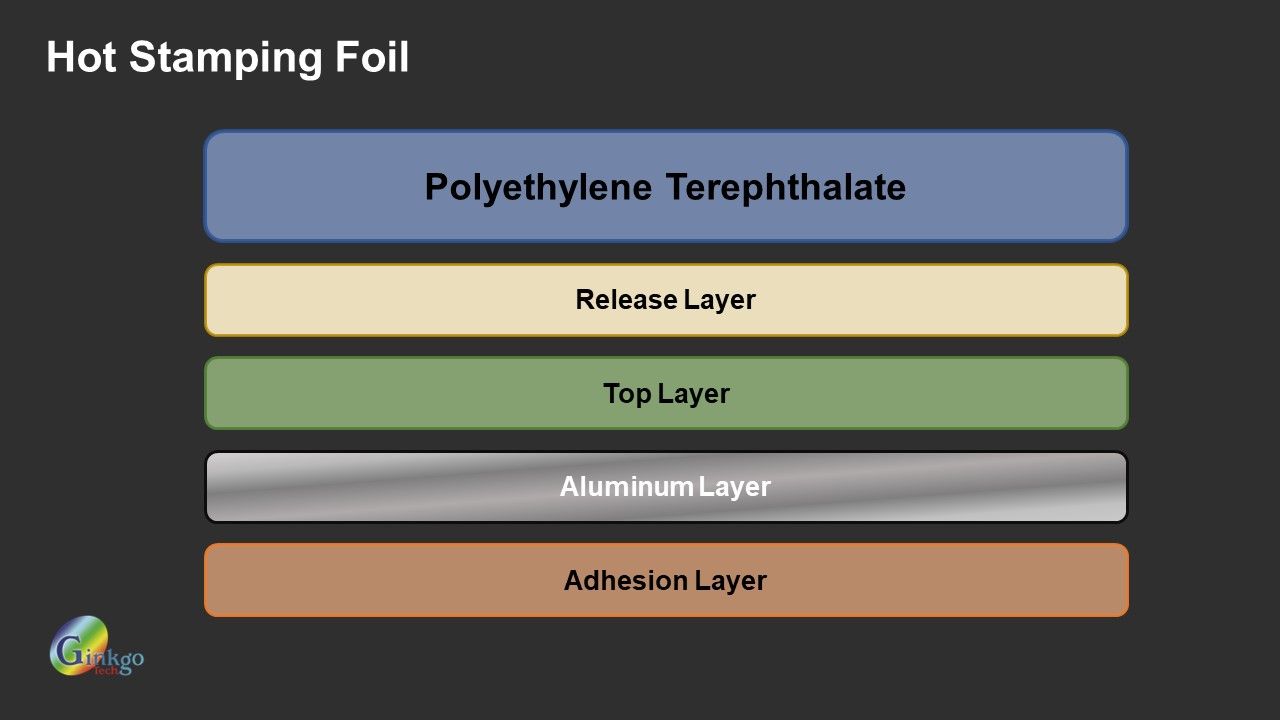 Ordering Information
Minimum Order Quantity: Depending on required specifications. (Please contact our sales representatives for confirmation).
Lead Time: Defined productions and inspections are based on your requirements. (Please contact our sales representatives for confirmation)
Video