Roll-to-Roll Vacuum Metallizing for Hot Stamping Foils
Crucible vacuum metallizer
Ginkgo utilizes excellent roll-to-roll vacuum metallizing technology to produce high-quality films. Our metallizing method is different from the traditional approach, as we use crucible vacuum metallizer for metallizing. Combined with new film metallizing technology and equipment, materials, and newly imported metallizing machines, we can achieve metal luster and stability that conventional machines cannot. Customers can select suitable base film and metalized materials according to their industry needs, and our R&D team can also provide customized functional film services for special development requirements.

Base film materials: PET, OPP, PVC, PC, PMMA, ABS, nylon, non-woven fabric, paper, etc.
Metalized materials: silver, copper, aluminum, tin, zinc sulfide, etc.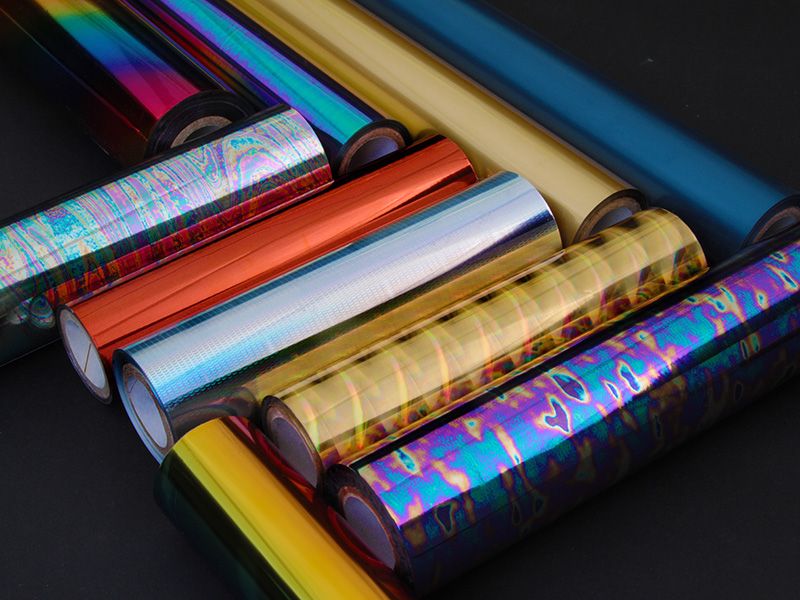 Metallization process is the key to the metallic luster of the foil paper.
In addition to metallizing different metal materials, we have developed the latest transparent metallizing technology, which can endow films with diverse functions such as transparent high-refractive materials, moisture-proofing, conductivity, and thermal insulation. These films have advantages such as uniform coating, excellent adhesion, anti-static, and anti-electromagnetic wave, making them widely used in various products such as hot stamping foils, optical application films, food packaging bags, thermal insulation bags, etc. Please contact us immediately if you have any product development needs.