Customized Color for Hot Stamping Foil
Hot Stamping Foil Special Effects and Colors
Ginkgo provides hundreds of colors for you to choose from our swatch. We constantly monitor the market trend and develop new colors and unique patterns, such as holographic patterns, translucent hot stamping foil, and pearlescent hot stamping foil. With our profound color matching experiences, we also customize distinct colors per clients' needs by searching from thousands of production resumes. We look for the color that suits your needs and perform swift color matching and sampling process for you. Please get in touch with us if you're interested in unique colors or customized colors.

Currently, we have regular metallic color, matte metallic color, holographic color, metallic aurora foil, metallic oil stain foil, transparent oil stain foil, hairline patterns and carbon fiber-like patterns, and translucent hot stamping foil. We continue to develop new
colors and patterns; please contact us if you're interested in unique or customized colors.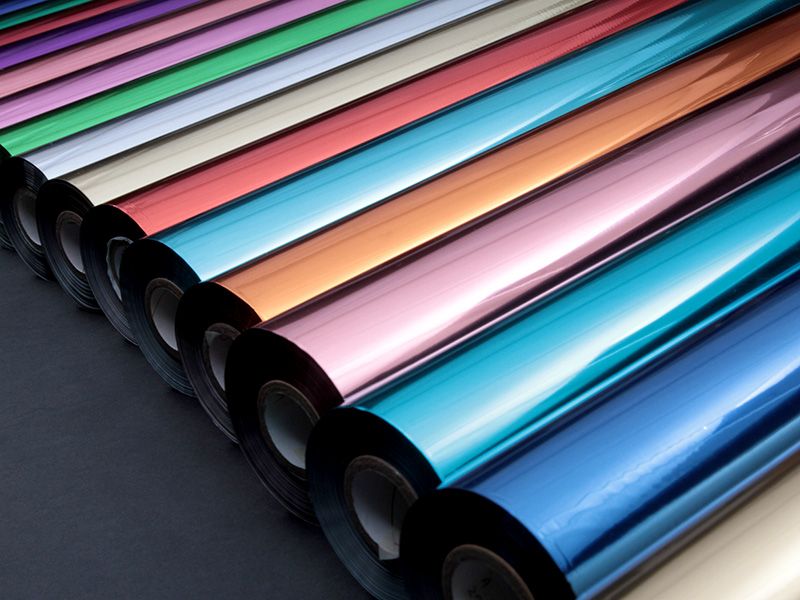 Metallic Hot Stamping Foils
The classic metallic hot stamping foil comes in hundreds of color shades. As a result, it can provide various applications, including cosmetic packaging, glass bottles, fabric textiles, and leather goods, with a distinctive metallic luster.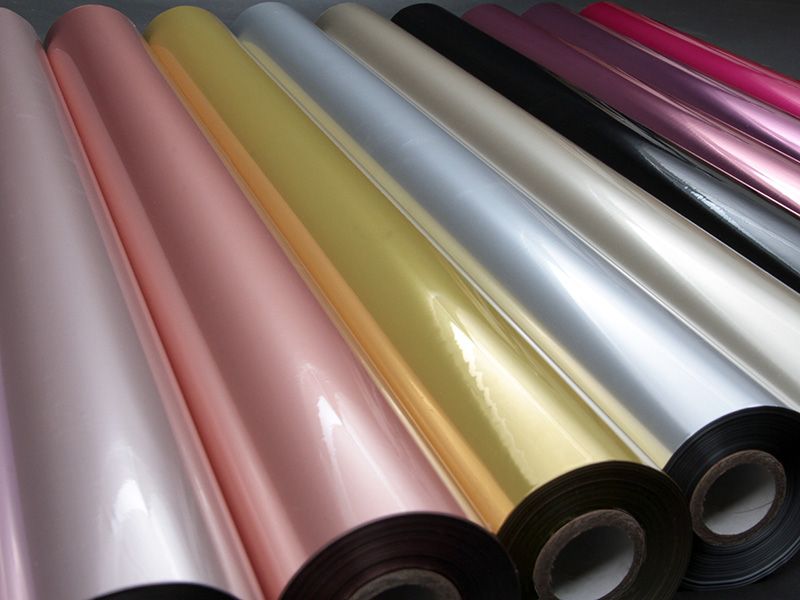 Matte Metallic Hot Stamping Foils
The matte metallic hot stamping foil has a delicate, classy shine. Ginkgo also offers color matching services for the various matte degrees, giving customers with special needs a more comprehensive range of haze levels. The warm-toned matte color is the most widely used shade in this collection and is widely utilized in cosmetics packaging because of its smooth, matte elegance.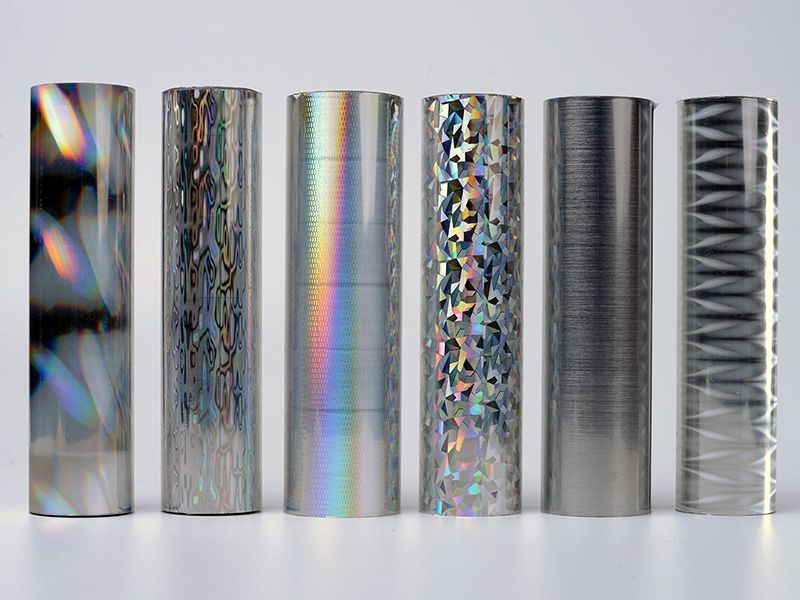 Holographic Foil
Holographic foil is always the most distinctive hot stamping foil because of its multiple colors reflection. This foil is frequently used to create anti-counterfeit labels since it has a unique rainbow effect, can be translucent or multicolored, and even has various customized patterns.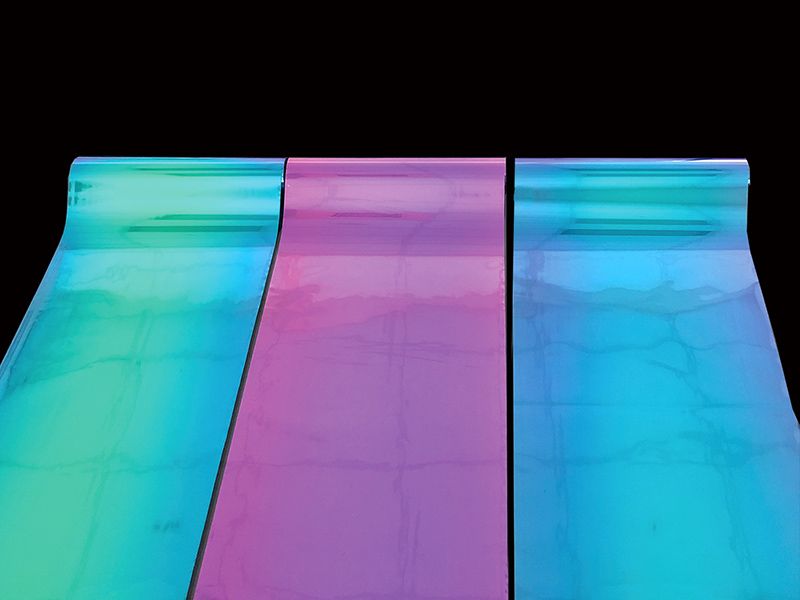 Metallic Aurora Foil
When viewed from various angles, metallic aurora foil reflects many hues. Therefore, it is well-liked by the textile transferring and digital printing industries.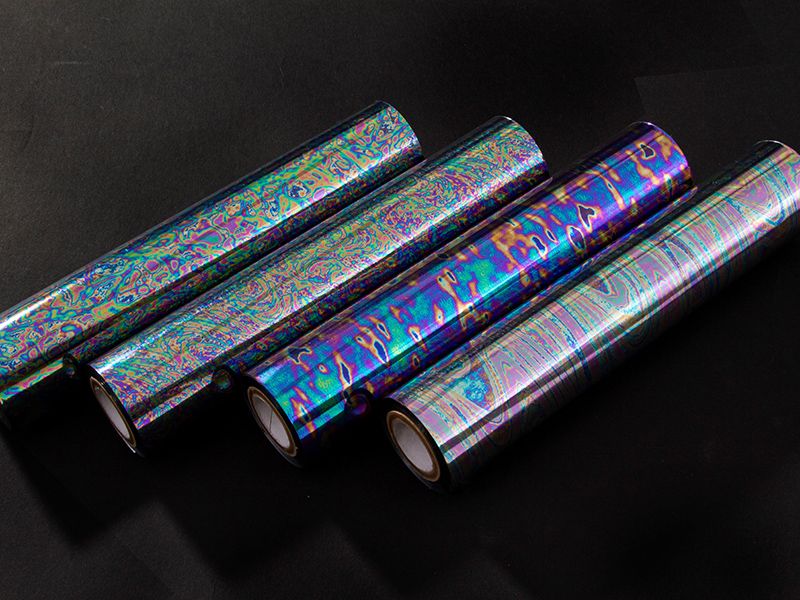 Metallic Oil Stain Hot Stamping Foil
Metallic oil stain foil, with a unique oil stain pattern, is popular among textile and fabric industries. These special effects make this collection became the inspiration for fashion designers.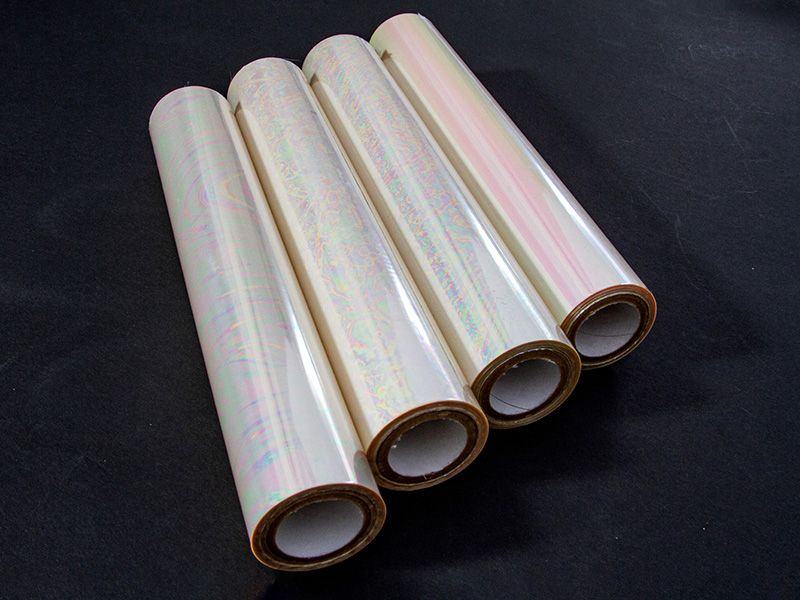 Transparent Oil Stain Hot Stamping Foil
Compared to metal oil stain foil, the transparent oil stain foil has a less metallic effect but presents the texture of the substrate itself more. It is frequently utilized in printing and design works and has become one of the materials for creative ideas.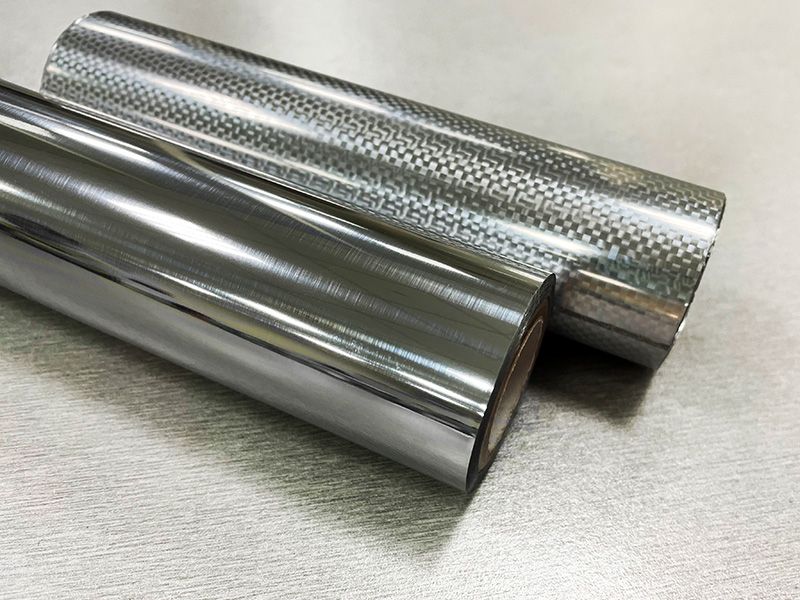 Hairline Hot Stamping Foil
Because of its unique pattern, the brushed hot stamping foil gives the product a hairline-like design after being hot-stamped to the substrate. It is a popular pattern often used in home appliances, sports equipment, and other products.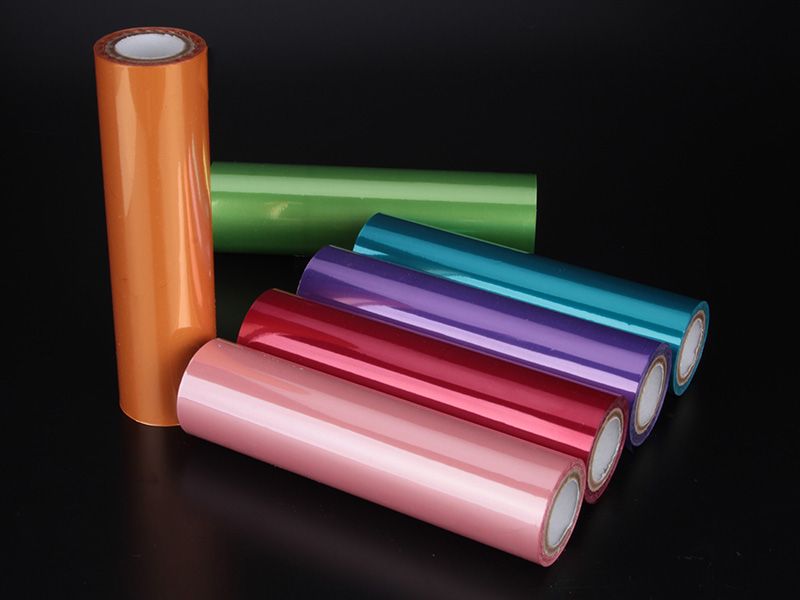 Translucent Hot Stamping Foil
Translucent hot stamping foil is a semi-transparent metal foil developed by the latest metallization technology. Because of its transparent and rich metallic properties, it can present the texture of the substrate and create more possibilities for printing. It is suitable for combination with a UV varnish and be utilized in product labeling and packaging design, such as decoration on labels, wine boxes, cigarette boxes, and other products.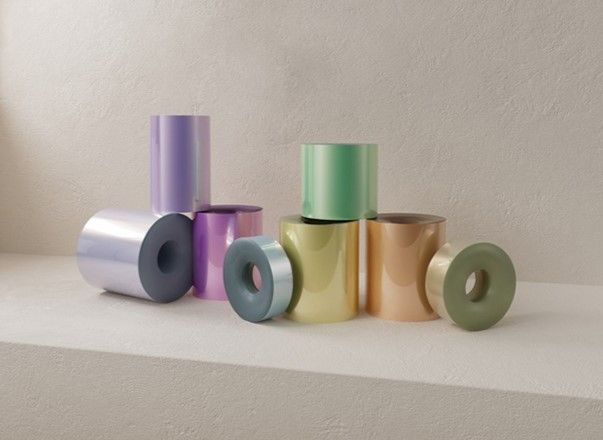 Pearlescent Hot Stamping Foil
Pearlescent hot stamping foil differs from general hot stamping foil's metallic feeling. It has an elegant and soft pearl luster, so the shades of the pearlescent series are especially suitable for cosmetic packaging, glass containers, etc., making your products so delicate and attractive.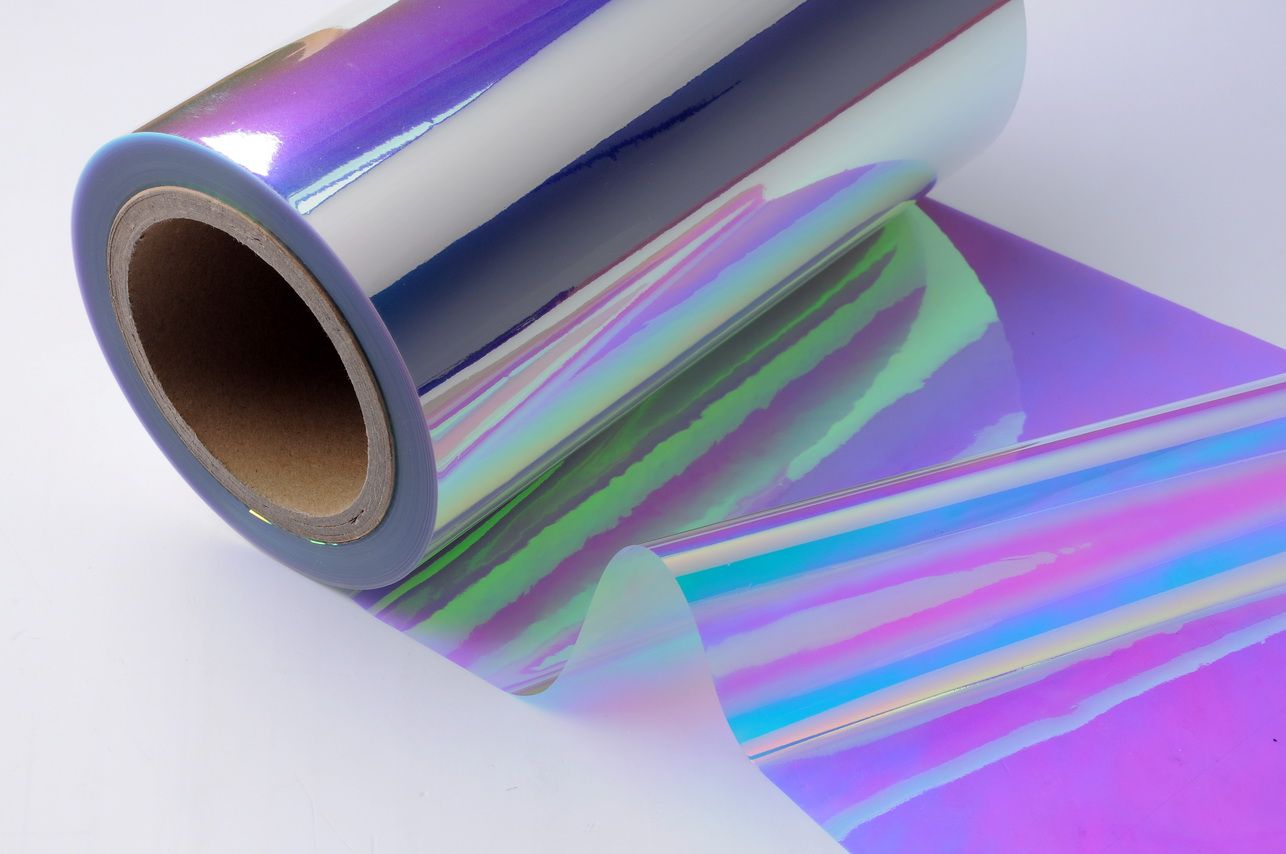 NeoIris Film
The NeoIris film colors have a transparent quality, allowing the color and texture of the substrate to show through when combined with the product. The hot stamping method involves using a laminating machine to bond it with various materials such as PVC, PET, creating visually captivating products.
❋ Please contact us if you have other color matching requests.