---
Glitter Film
Glitter film is made by metallizing aluminum layer onto PET film and then coating both sides with colored top layer, so the foil would have high metallic shine, scratch resistance, and alcohol resistance. Could be applied to making metallic wrapping paper, glitter powder, glitter pieces, tinsel, streamer, and other decorative items. Our glitter films have passed strict certifications and verifications process of SGS. We conduct all-round inspections to ensure safety of your products in the market.
Features
Solvent-resistant.
Scratch-resistant.
Heat-resistant.
High adhesion property.
Specification
Color: Colors can be customized according to customer needs.
Customized specification per client's needs.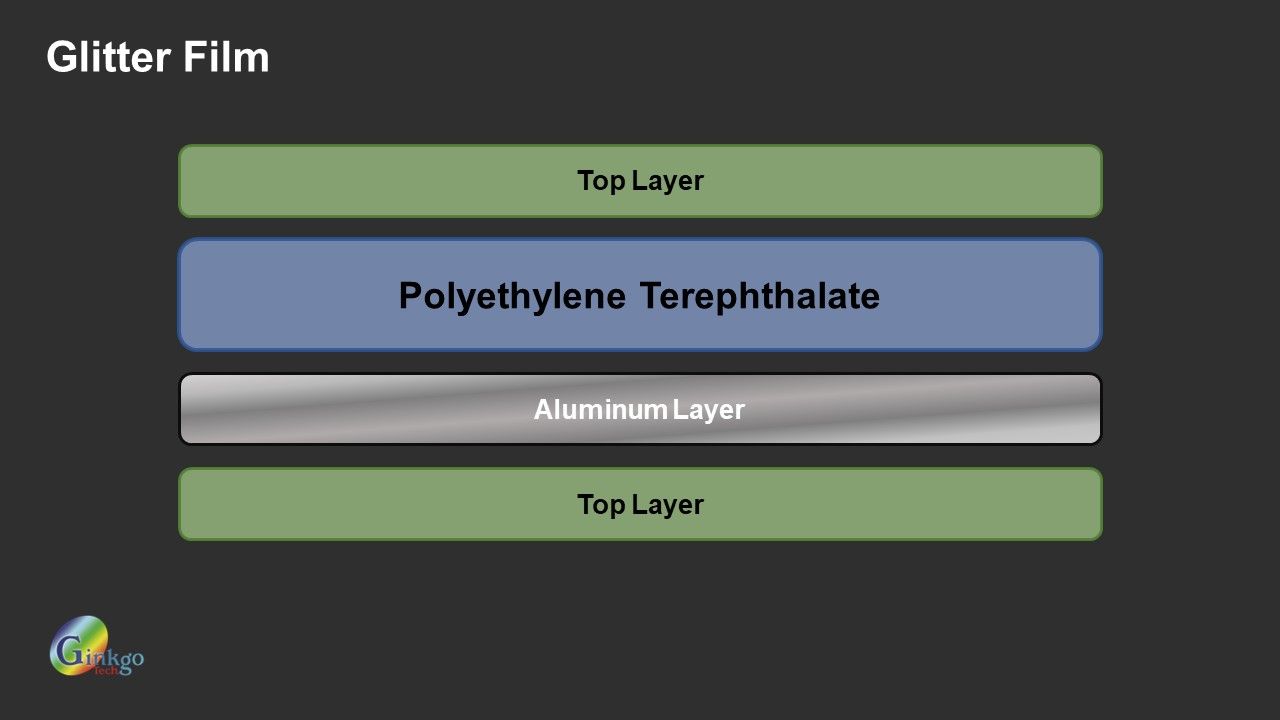 Glitter film is made by metallizing aluminum PET layer and then coating both sides (top layer) with colors. First and the fourth are top layers, it's protective layer that decides colors and patterns. Second layer is PET (polyester film), which supports each layer. The third layer is metalized layer (with aluminum). The metallic luster of foil come from this layer.
Ordering Information
Minimum Order Quantity: Depending on required specifications. (Please contact our sales representatives for confirmation).
Lead Time: Defined productions and inspections are based on your requirements. (Please contact our sales representatives for confirmation)
Video