Customized Cutting
Film's Slitting and Rewinding
Ginkgo performs slitting and rewinding process on each film such as PE, PET, PP, OPP, PI, ITO film, packaging materials, paper, decorative film, protective film, anti-fog film, scratch-resistant film, and neoiris film based on the customized specification. Slitting and rewinding process is to be done by placing film in a cutting machine, adjust the size, slit, and collect the materials. The entire slitting process takes place in clean room, the finished products have a smooth flat slitting surface, stable surface tension, good appearance, hygienic and safe.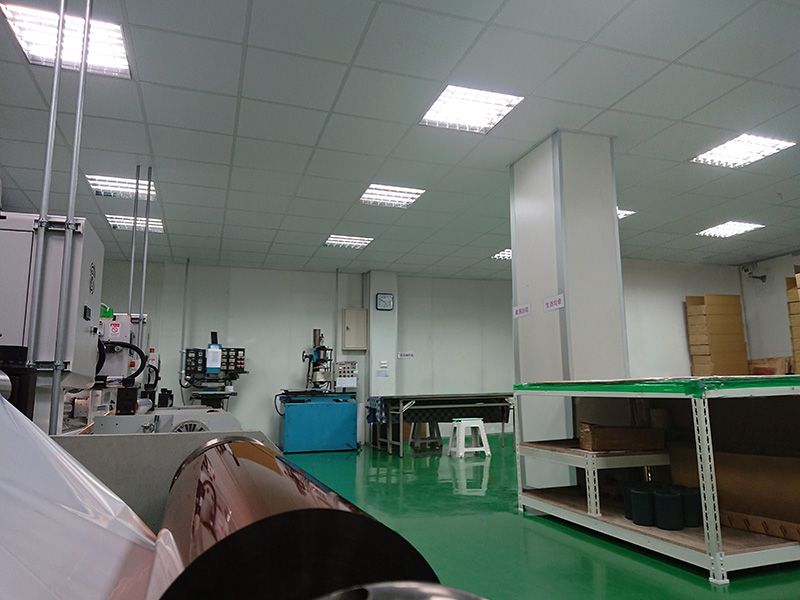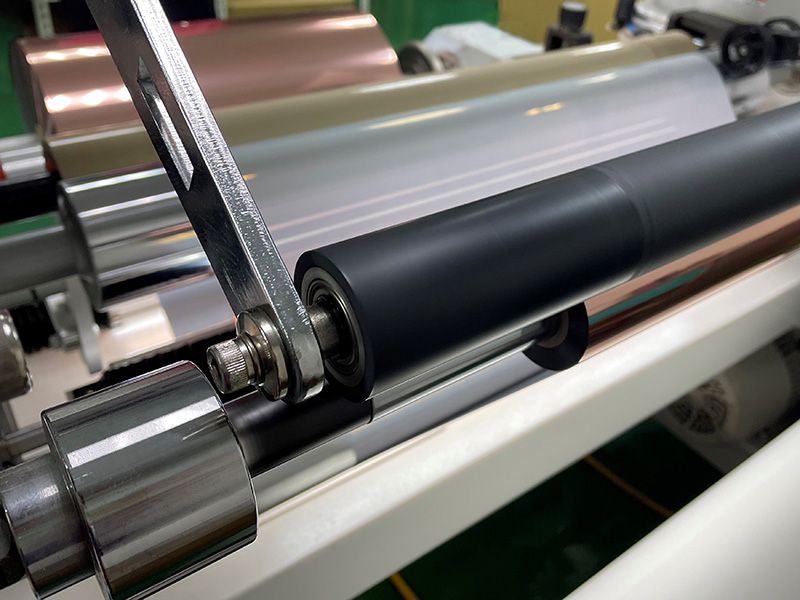 Thin Film Slitting and Rewinding Process Technology:
Thin film slitting and rewinding process technology requires to fix the front end of the main axis onto the base with a bearing, place the pulley onto the center of another bearing locates near the base, and then add a pair of bearing support brackets so to support the main axis. Entire roll of foil/film or identical length of materials are slit and processed, set the required length in the slitting & rewinding machine which is adjustable in the process. During the cutting process, there will be gap between materials due to the thickness of blades, Ginkgo could reduce the gap to 5mm and effectively increase the usage rate of thin film. Materials could be slitted and rewound into the size client requested, Ginkgo is capable of satisfying clients from various industries for their needs in slitting materials. The entire process takes place in a clean room in order to pursue the best quality, avoid microparticles in the air and prevent dust to be attached to foil / film, a clean environment also makes the process much safer.
Professional Foundry Projects: Slitting and Rewinding
Suitable Size: Slitting Size 150 ~ 1600mm, Rewinding Size 40 ~ 1600mm
Suitable Material: PE, PET, PP, OPP, PI, ITO Film, Packaging Materials, Paper, Decorative Film, Protective Film, Anti-Fog Film, Scratch-Resistant Film, and Neoiris Film, etc.
Film Specifications-Slitting and Rewinding
Specifications
Substrate Thickness: 7 ~ 150μm
Substrate Width: 40 ~ 1600mm
Diameter: 320 ~ 650mm
Inner Diameter of Paper Tube: 1 inch / 3 inch / 6 inch
Minimum Cutting Width: 5 cm
Rewinding Speed: 120 m/min
If there is a need for film slitting and rewinding, you can go to the product page to continue browsing or click the inquiry letter to contact us, and there will be someone who will serve you immediately.
Video

Ginkgo performs slitting and rewinding process on each film.