Customized Color
Stamping Foil Styles and Colors
Ginkgo provides hundreds of colors for you to choose from. We constantly keep an eye on the market trend, come up with new colors and special patterns, such as brushed metal pattern accordingly. With our profound color matching experiences, we also customize special colors per clients' needs by searching from thousands of production resumes. We look for the color that suits your needs and perform swift color matching and sampling process for you. Please contact us if you're interested in unique colors or customized colors.

Currently we have general metallic color, matte metallic color, holographic color, metallic aurora foil, metallic oil stain foil, transparent oil stain foil, hairline pattern and carbon fiber-like pattern, and translucent hot stamping foil. We continue to develop new colors and patterns.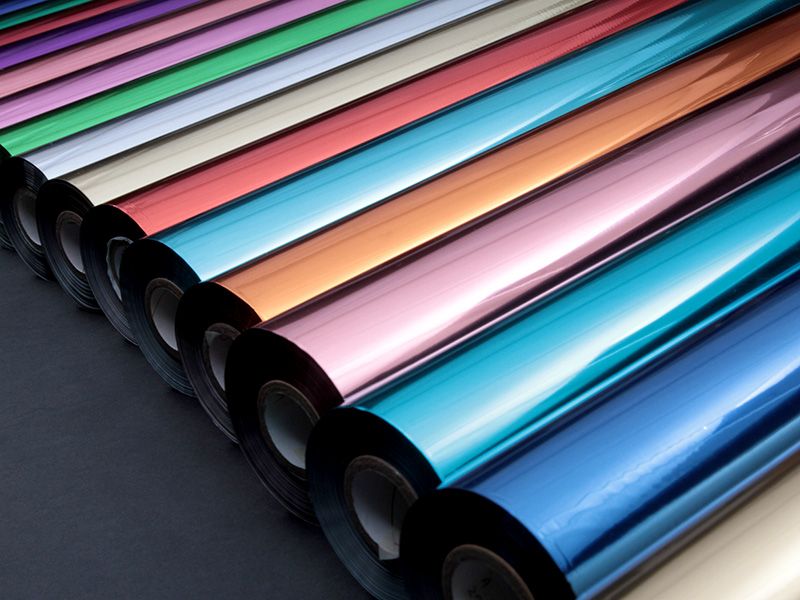 General Metallic Color
Most common and classic metallic color. The metallic luster and hundreds of color options to make your products more stylish.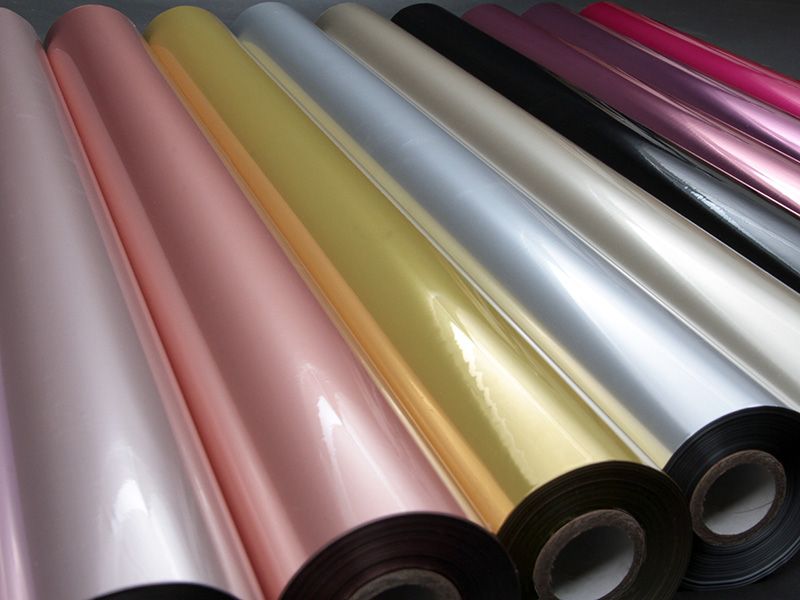 Matte Metallic Color
Featuring mild atmosphere and coziness. Ginkgo provides different level of sheen or no sheen in order to provide accurate color matching services. Matte warm colors are the most popular options as they bring about the foggy and mild atmosphere, for that they are the most widely used type in cosmetic packaging.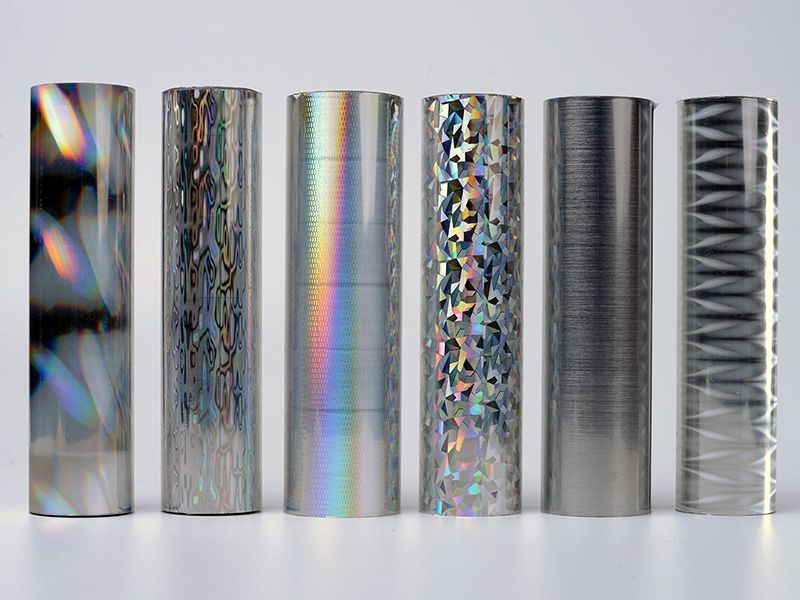 Holographic Foil
Holographic foil reflects different colors when viewed at different angles. This foil is often applied to making anti-counterfeit labels for it has various patterns, it could be either transparent or multi-colored, customized layout is also available.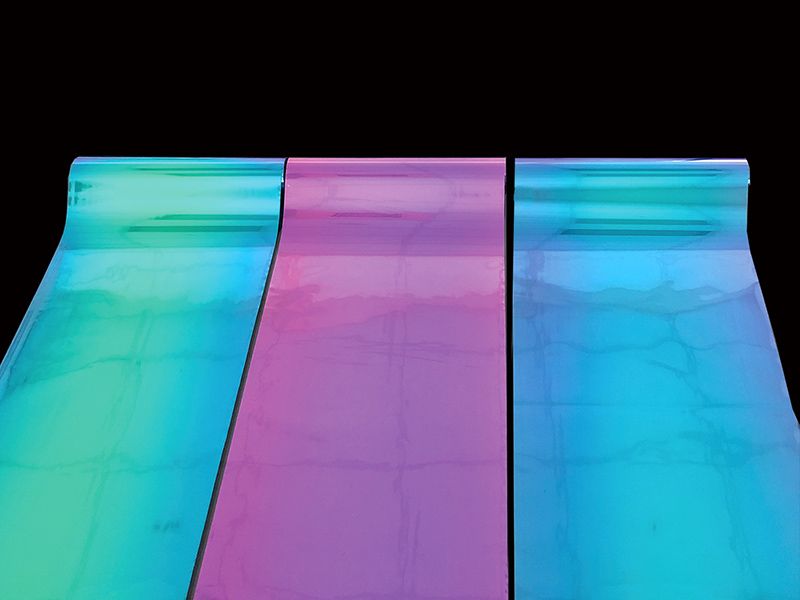 Metallic Aurora Foil
It reflects different colors when viewed at different angles. It's popular among digital printing and textile transferring industries.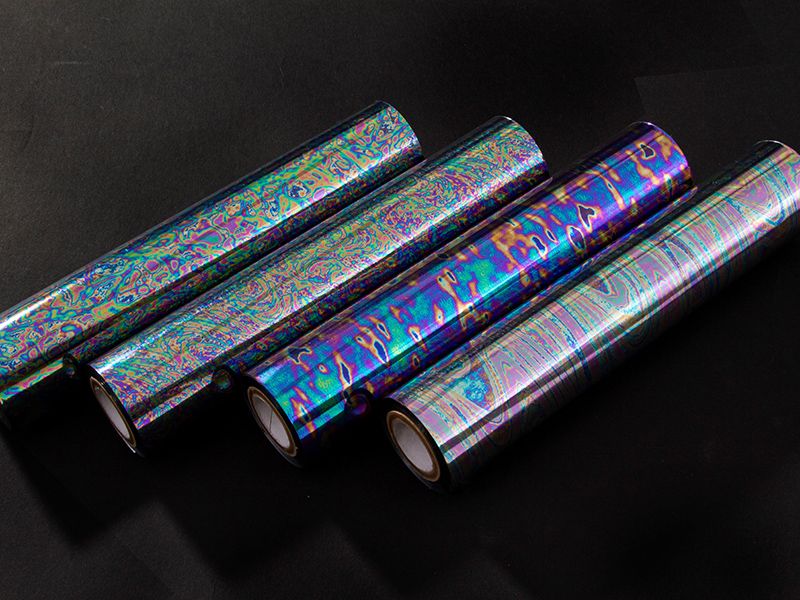 Metallic Oil Stain Foil
With the unique oil stain pattern, it is popular among textile and fabric industries.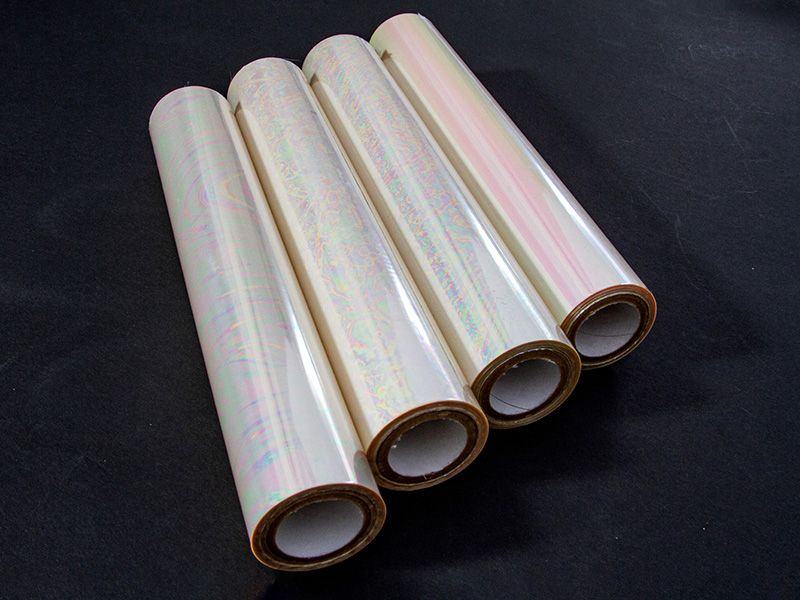 Transparent Oil Stain Foil
Compare to metal oil stain foil, the transparent oil stain foil has less metallic effect, but present the texture of substrate itself more.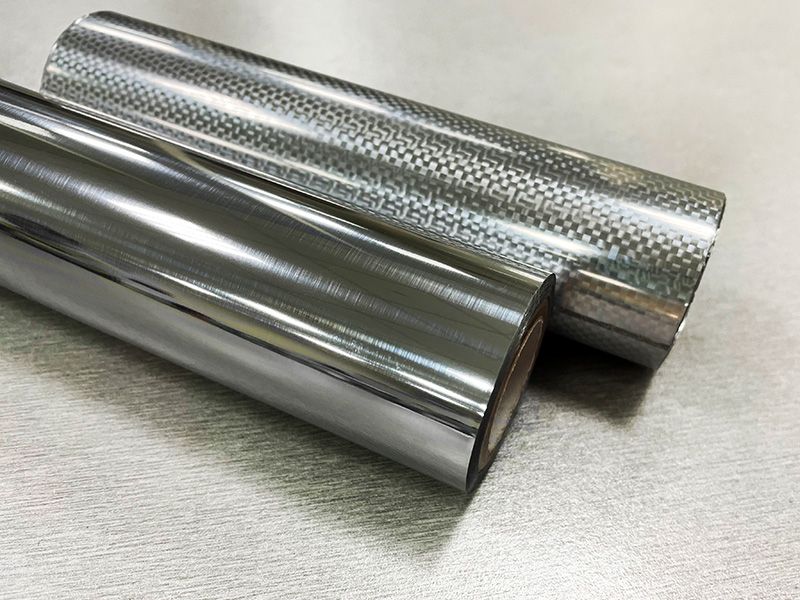 Simulated Patterns - Brushed Metal and Carbon Fiber
The items combine printing and holographic technologies. No further processing on materials needed before hot stamping.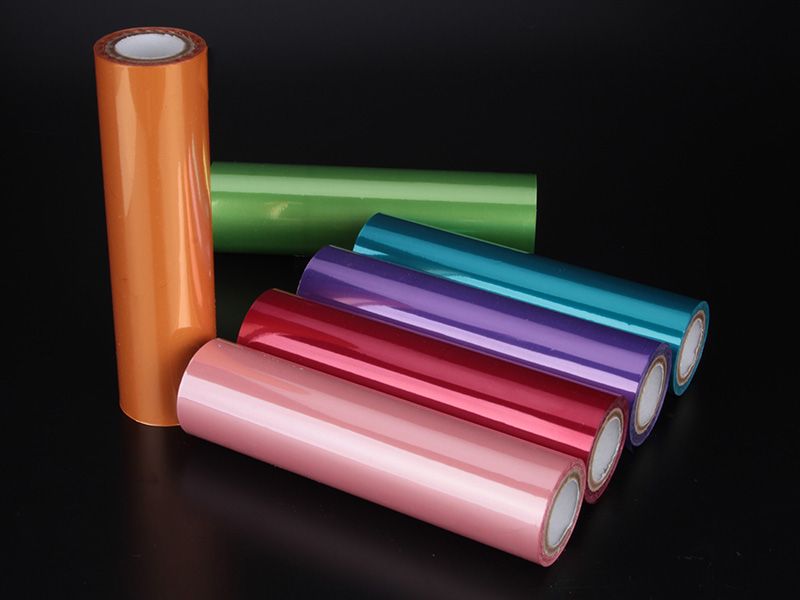 Translucent Hot Stamping Foil
This translucent foil makes the texture of substrate visible and could be used with UV varnish. It is often applied to product labels and packaging designs like liquor bottle labels, wine box and cigarette box designs.
❋ Please contact us if you have other color matching requests.